Facilities
Facilities for primarily residents but some for families and visitors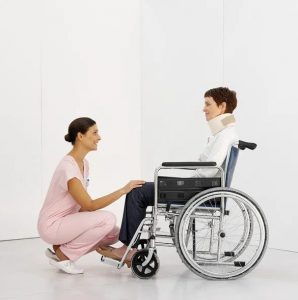 Certain facilities are available to every resident. Others are available to residents with particular needs. For example every bedroom and bathroom have overhead hoists that enable residents to be transferred between their beds and chair or into the bath. These overheads give a smoother more reassuring transfer to the user of the hoist than the 'portable' ones.
Residents Room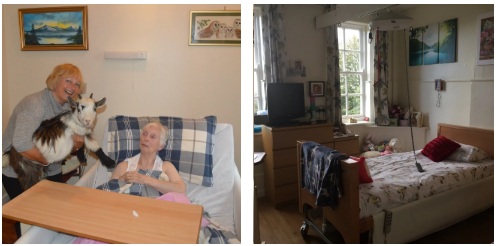 However, they will have some similar features. For example, every room will have a three way hi-low electric bed. Why is this? The three way profiling bed matched with a specialist memory foam mattress will reduce a chance of developing skin tissue problems. With residents at high risk then extra steps may be needed such as 'turning' the person at regular intervals. Others with exceptionally high risk will be supplied with a alternating air flow mattress that stimulates the blood flow and eliminating as much as possible any area that may be at risk.

Each and every room has an overhead gantry with its own dedicated electric hoist. The advantage of these for the resident is the confidence of transferring comfortably and safely.

I remember that someone described their idea of luxury as having clean bedding every day. If that is a criteria then we give a luxury service. I need say no more.

Room sizes vary considerably. Some are very 'cwtchy' a Welshism for cosy. Others a more grand. What we have found over the years is that everyone has their own idea of the right size for them. Hopefully, if the right sized room is not available on the day they enter they will be offered the right sized room for them when one becomes available.

Some rooms have sea views. Others do not. What is certain no matter what the size of the room the care will still be of a high standard. There are rooms on each of the three floors. To access each floor there is a lift and a 'grand' staircase.

Community Rooms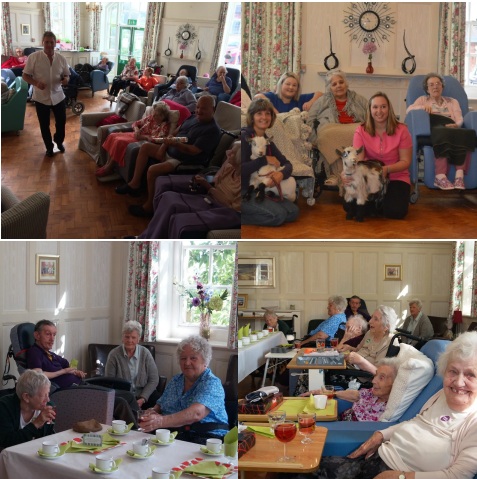 There are several rooms where residents can get together. The main lounge is the usual place where events are held. Sometimes it is only residents enjoying themselves by art classes, the monthly non sectarian service or a get together to decide which events they would like in the following month. Every week there is a professional artist, singer or other artist. Sometimes there are unusual creatures that seem to be enjoyed by many but others choose to watch from a distance. The belly dancers have interested both ladies and the gentlemen.

There are other rooms for residents including the quiet conservatory, the dining room and the sensory room that has been really effective and liked by some people.