Training and Development
Bellavista Nursing home offer a wide range of learning and development opportunities. We encourage all our staff to develop their knowledge and skills and, if needed, acquire qualifications. Whether you join Bellavista Nursing home as an experienced professional or joining us as your first experience within the care sector, we are committed to the continual learning and development of our employees. We provide all employees with a thorough formal induction and ongoing training opportunities. Development of our staff is mapped through clearly defined career development pathways.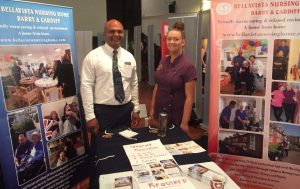 At Bellavista Nursing home we believe the key to any role is building confidence in your own performance. Our work can be challenging but immensely rewarding. In recognition of this, at Bellavista Nursing home ,we have developed a comprehensive training and development programme. Training helps staff build their knowledge and skills to perform their roles to the best of their abilities. No matter what your role is , you can progress your career in Bellavista Nursing home. Whether you are a new comer to care or an experienced professional, you need guidance and support to do so. If you are looking for change in career and thinking of care as you path to future after your studies or are you a Graduate Nurse looking to complete your preceptorship, a Senior Carer looking to take the next step through our CHAP Programme, Bellavista Nursing home will support you.
The Training team are committed to get the best out of the staff team and to develop work force who are committed to learn, stay, grow and develop their career within care. We believe in developing skills in an individual which will make them capable of building a successful career in care. They provide continual training and support to team members, which covers all aspects of learning and development. As we do not believe in using external agencies for workforce we encourage and support all our current staff team attend our paid career development programmes along with your work experiences.
For some one who is starting their career in care we offer QCF level-2 and QCF level-3 programmes as a mandatory career development in line with Regulatory requirements. All Senior and Nursing Assistants would be expected to work towards QCF level-5 to develop their career in to management. Along with that we have work force who have completed QCF and NVQ in their own particular career paths like Management personal or Senior Nurses , Activity coordinators, Kitchen Assistants and Chefs , Housekeeping , Administration , Finances and accounting.
We developed our training programmes based on the ethos and passion for care.
As part of your personal development all staff would be trained with the following.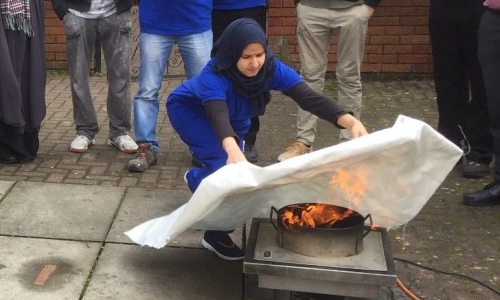 Dementia Friendly care / awareness.
Positive Behaviour Management.
Health and Safety including Manual Handling training.
Infection control
Food Hygiene
COSHH
Fire safety.
SOVA (Safeguarding of Vulnerable adults).
And lots of other clinical training for staff to perform their roles (e.g. Oral hygiene , Personal Care , Nail Care, Care Plans , Fundamental of Care , Diet and Nutrition etc).
All other mandatory Induction training
Our aim to enhance living experience for the Residents we care for and the staff to perform their role with confidents. We believe in developing a work force who follow our ethos, enhancing Resident experiences, leadership, clinical procedures, management of personal roles , communication and maintaining a safe environment.