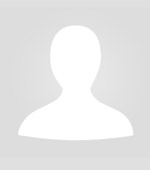 Permanent/ Full Time/Barry - Band 5 Nurse -2231, Job Reference-BELLA/RGN /204-19
Hours of Work: 44hr on Weekly Basis/ Location: Bellavista Nursing Home- Barry, Wales. Job Posting Date: 05/04/2019
Job Title: Band 5 Nurse working towards NMC full registration
Company: Bellavista Nursing Homes
Location: Barry, Wales
Job Type: Permanent/ Full Time – Band 5 Nurse -2231
Salary: £27,456 – £34,320 Per Annum, (Starting wages of £12.00 per hour or £ 27,456/- per annum and on completing the NMCregistration leading to £15.00 per Hour or £34,320 /- per annum)
Reporting to: Home Manager
Hours of Work: 44hr on Weekly Basis
SOC Code: 2231
Posting Date:05/04/2019
Job Reference/Bellavista: BELLA/RGN /204-19
JOB DESCRIPTION Summary:
The Bellavista Nursing Home is looking for motivated and enthusiastic nurses to join the team as a band 5 staff nurse. This post is suitable for overseas Qualified nurses who have achieved the NMC English requirement (IELTS or OET) and who have successfully completed Part 1 of the NMC Test of Competence CBT to join us a Pre-Registration Nurse.
These will be strictly on a below conditional basis:
Candidates who successfully completed the required NMC Language test IELTs, OET Criteria and completed part One competence test CBT and working towards part 2 test of Competence (objective structured clinical examination) OSCE leading to full NMC registration will also be considered as long as they compete their Full NMC registration within the 8 Months Period. Annual Wage of £27,456/- per annum on a 44 Hrs weekly rota basis. Starting wages of £12.00 per hour now and on completing the NMC registration leading to £15.00 per Hour or £34,320 /- per Year for a 44 Hrs weekly Basis and Over time in addition on the same rate of pay.
Main Duties:
To assist principally in the continuity and delivering the very highest standard of care as you assess nursing needs, identify and taking the right interventions for every resident who needs you.
To assist residents who need help with dressing, undressing, bathing and the toilet, and help with mobility problems, physical disabilities including Incontinence; help in the use of and care of aids and equipment.
To organise and help in the promotion of mental and physical activity of residents talking to them, through activities such as reading, writing, hobbies and recreations.
Above all, it's about ensuring our residents are at the core of everything you do, care for residents who are sick or needing, for example, administration of medication etc. and care for residents who are dying.
You will be working closely with our Registered Nurses and working towards the valid Pin number, and acquire the knowledge of National Standards and NMC code of practice and undertake other duties and registration as necessary in a specified period of time.
o You'll also supervise colleagues, manage shifts and make sure flawless handover summaries are completed to ensure continuity of care. it's all about your brilliant, positive energy and natural ability to get along with people. You'll be a great mentor who can manage time effectively and keep meaningful records
Communication:
o Participate in Staff and Client meetings as and when required.
o Comply with the instructions of all manager.
o Communicate with other Home colleagues and other relevant internal and external stakeholders.
Training & Development:
o Participate in the Bellavista Induction and continued learning and development as required.
o Maintain professional knowledge and competence
o Attend mandatory learning and development training days/courses, on or off site, as and when required
o Participate in relevant N/SVQ, Diploma (or any equivalent) training and learning to achieve required qualifications.
Health and Safety:
Report immediately to the Home Manager, or Person in Charge, any illness of an infectious nature or accident incurred by a Client, colleague, self or another.
Understand and ensure the implementation of the Home's Health and Safety, Infection Control and Hygiene policies, and Emergency and Fire procedures.
Report to the Home Manager, or the Handyperson, any faulty appliances, damaged furniture, equipment or any potential hazard.
Promote safe working practice within the Home.
Adhere to the Home's Disposal of Waste policy.
General:
Contributing to the safeguarding of adults by ensuring you are aware of your role in relation to the Home's Safeguarding Adult's Policy, taking steps to protects Residents from any form of abuse or neglect and use the appropriate reporting mechanisms to inform the Home's Management of any concerns.
Adhering to all new, and changes in Local and Central Government initiatives as and when they are implemented.
Promote and ensure the good reputation of the Home.
Ensure that all information of confidential nature gained in the course of duty is not divulged to third parties.
Notify the Home Manager, or the Person in Charge, as soon as possible of your inability to report for duty, and also on your return to work from all periods of absence.
Ensure the security of the Home is maintained at all times.
Adhere to all Company policies and procedures within the defined timescales.
Ensure all equipment is clean and well maintained.
Carry out any other tasks that may be reasonably assigned to you.
Only Direct Candidates & No Agencies Please