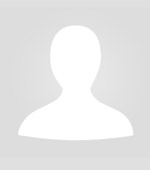 Biomedical Engineer/ Clinical Engineer -Care Home
Job Title: Biomedical Engineer/ Clinical Engineer- Care Home Company: Bellavista Nursing Homes Location: Barry
Job Type: Permanent/ Full Time
Hours of Work: 40 Hr on Weekly Basis
Posting Date: 20/01/2023
We are searching for a Biomedical Engineer, who will be workshop based in care home site for the provision of medical device repair, preventative maintenance and asset management of medical devices. This role will involve liaising with 3rd party suppliers for spare part and contract quotations. As well as maintaining a high standard of customer service. Experience, skills and qualifications required: 1 years medical equipment engineering experience Experience working on a range of medical devices Experience working in a clinical environment Qualification in engineering (desired) .
This position would suit a self-motivated, enthusiastic individual who has a willingness to learn and progress in the medical equipment industry. Exceptional customer service and strong communication skills are essential for this position as well as the ability to work within a team . responsible for the service, repair and commissioning of a wide range of the latest technological, highly advanced systems, located in our care homes and working in a variety of departments .
Due to the nature of the business, all engineer will receive Original Equipment Manufacturer's training.
Role:
To carry out professional medical device servicing, fault finding, repair, commissioning and installations.
Managing service user care plan system
The engineer must take pride in their work, maintain high standards of competency and adhere to the relevant medical standards.
Complete all service paperwork and documentation to the agreed standard.
Responsible for maintaining the work area and test equipment in a safe, compliant and tidy condition.
Ensure that company's policies and guidelines are adhered to at all times.
To be considered for this exciting opportunity the following candidate attributes are essential:
Ideally ECG machines, defibrillators, blood pressure monitors, Syringe pump, Patient Hoist ,Patient bed, Suction Machine and stethoscope,
Previously worked in a Hospital as Biomedical Engineer role or within the medical industry and is comfortable working in a medical environment.
Personable and clear communication skills.
Have a professional, flexible, self-motivated attitude.
Have a "hands on" professional approach and a "can do" attitude.
Salary: From £26,500.00-34,500 per year
Schedule:
Day shift
Monday to Friday
Weekend availability
Ability to commute/relocate:
Barry, Vale of Glamorgan: reliably commute or plan to relocate before starting work (required)
Education: Bachelor's (preferred)
Experience: Relevant: 1 year (preferred)