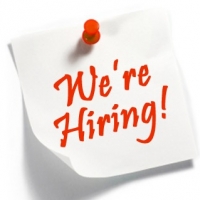 Location:- Bellavista Nursing Home–Cardiff , South Wales
Care Assistant – Full Time- 32 Hours Location:- Bellavista Nursing Home- Cardiff, South Wales Full Time Hours Flexible Permanent Job
MAIN PURPOSE
To assist in the provision of care and work as part of a team to achieve required standards. To ensure Residents retain their dignity and individuality. To be involved in the general activities of the Home and promote activity based care.
KEY RESPONSIBILITIES:
Ensure the highest possible levels of care are maintained by supporting/assisting Residents, when required, with washing, toileting, dressing, undressing, and all other aspects of daily living. Assist in the promotion of continence.
Assist Residents in all aspects of their care needs (e.g. physical, emotional and spiritual). Provide attention when needed, whilst ensuring Residents retain their comfort and dignity.
Pay particular attention to assisting Residents who have limited mobility, or physical / learning difficulties, making the best use of aids provided.
Closely monitor Residents who may be confused and / or who have behavioural problems.
Assist in the delivery of care for Residents who are dying or who have a progressive illness. Assist with last offices.
Observe care planning needs for Residents and complete written daily records as instructed and in line with the Company's policies and procedures.
Assist in framework of social activities by interacting with Residents and helping them continue with hobbies and activities in the Home.
Answer Nurse call system, giving assistance as required. Answer the door and telephone appropriately. Respond accordingly, and pass on messages promptly.
Under the supervision and guidance of senior Care Staff, report on the well-being of Residents.
Carry out checks on Residents at intervals determined by senior colleagues in accordance with the individual Residents' needs.
Make Visitors feel welcome. Provide refreshments/assistance as and when required.
Make and change beds, ensuring that rooms are clean and tidy, and commodes are empty, in line with the Home's disposal of waste policy. Ensure the Home's resources are used appropriately.
Ensure that tidiness and cleanness standards are maintained and that infection control measures are adhered to all times.
Clean and maintain equipment used by Residents / Relatives e.g. wheelchairs, hearing aids, spectacles etc. Ensure the Home is kept clean and tidy, in line with the Company's attention to detail philosophy.
If applicable, care for Residents' clothing and rooms as named, and ensure that all clothing is recorded and clearly marked.
Ensure full privacy and dignity is maintained for the dying and the bereaved, in line with the Company's policies and procedures.
Assist Residents who need help during meal times (be aware of swallowing difficulties, dietary requirements etc). Assist with serving of food / drinks as requested / required. Wash up as requested / required.
Escort Residents travelling to and from the Home e.g. on social outings, hospital visits etc.
Practice maximum integrity in all dealings with Residents' personal and financial affairs, and avoid abuse of the privileged relationship that exists with Residents. Respect that Residents' affairs are confidential and adhere to Data Protection Act guidelines.
Participate in Staff and Client meetings as and when required
Participate in role and duties as key worker developing a relationship with specified individual Residents in your care.
Comply with the instructions of all supervisors.Communicate with other Home colleagues and other relevant internal and external stakeholders.
Care Assistant Person Specification
Experience:
Essential Caring for another individual either in a work or in voluntary capacity
Working in a busy people focused environment
Completing basic administration tasks accurately and clearly
Working in a team
Desirable Working in a similar role and with elderly people
Working with people living with dementia
Experience in comforting relatives or other people who are
bereaved and/or people who have progressive illnesses
Qualifications, Education and Training:
Essential Willingness to participate in vocational training programmes e.g.
NVQ2, diploma or equivalent
Positive approach to personal continuous training and development
Desirable S/NVQ Level 2 in Care diploma or equivalent
S/NVQ Level 3 in Care diploma or equivalent
Skills Essential:
Good listening skills
Able to use own initiative often with minimal supervision when
Required
Time management skills
Organisational skills
Strong communication skills with a good command of English both
verbally and in writing and communicate effectively at all levels
Good record keeping skills
Desirable Good IT skills (there are some basic data entry skills required to enter
Care plan updates and other records)