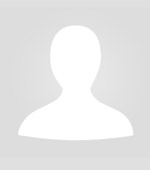 Permanent/ Full Time/Cardiff-- Band 5 Nurse and equivalent- 2231 / Ref : BELLA/RGN /207-19
Hours of Work: 44 Hr on Weekly Basis / Location: Bellavista Nursing Home - Cardiff, Wales. Job Posting Date: 05/04/2019
Company: Bellavista Nursing Homes
Location: Cardiff, Wales
Job Type: Permanent/ Full Time – 2231 Nurse – Band 5 and equivalent
Salary: £15 to £16 per hour or £34,320 to £36,608 per annum (Depending on experience)
Reporting to: Home Manger
Hours of Work: 44 Hr on Weekly Basis
SOC Code: 2231
Posting Date: 05/04/2019
Job Reference/Bellavista: BELLA/RGN /207-19
JOB DESCRIPTION Summary:
Nursing Care of the residents, administering and ordering of medicine; participate in the development and maintaining of standards of nursing care within the Home in accordance to NMC guidelines, responsibility for leading the shift to ensure we deliver excellent standards of nursing care; Ensure the delivery of quality care by continually assessing our residents needs and wishes and various Risk assessments; Develop, review and update care plans to meet our clients changing physical, social and psychological needs. Communicate professionally and warmly with visitors including family, friends and other external stakeholders & professionals such as GP and Nursing Team of Local Health Boards etc. Comply with all legal, regulatory and best practice guidelines. Ensure medicines are appropriately received, stored and administered to our clients. Promote high standards of nursing care by ensuring all staff are supervised appropriately and the shift runs in a smooth efficient manner shift runs in a smooth efficient manner.
Main Duties:
To assist principally in the continuity and delivering the very highest standard of care as you assess nursing needs, identify and taking the right interventions for every resident who needs you
In the absence of a Senior Nurse or Home Manager, whilst on duty, to be responsible for the fabric and running of the Home, ensuring that there are sufficient staff to carry out all duties whilst ensuring the Home continues to provide a safe and secure environment for residents and staff alike, conducive to their general well being
To demonstrate effective time management and leadership skills and work closely with the Senior Nurse / Manager to develop own managerial skills.
To ensure procedures are correctly followed and accurate contemporaneous records of care documented and communicated effectively amongst the Care Team at all times.
To participate in the induction, mentorship, teaching and supervision of care staff to the Home to enhance learning and improve outcomes.
liaise with the relevant departments and agencies e.g. kitchen, estates, NHS Supplies, pharmacy supplier, ensuring that supplies are available and relevant to the needs of the and are used efficiently.
To ensure that accountability for and communication of resident's care is maintained consistently throughout the 24-hour period of care.
To undertake, in partnership with the resident where ever possible, the assessment of their care needs and develop resultant care plans, evaluating programmes of care as necessary and overseeing transfers of care, e.g. to hospital.
To actively supervise and monitor care practices, identifying and responding appropriately to the changing needs of residents to ensure that care needs are consistently met.
To undertake all appropriate aspects of nursing care required, including advanced clinical skills having gained the appropriate training and supervision.
To assist residents who need help with dressing, undressing, bathing and the toilet, and help with mobility problems, physical disabilities including Incontinence; help in the use of and care of aids and equipment.o To organise and help in the promotion of mental and physical activity of residents talking to them, through activities such as reading, writing, hobbies and recreations.
You'll also supervise colleagues, manage shifts and make sure flawless handover summaries are completed to ensure continuity of care. it's all about your brilliant, positive energy and natural ability to get along with people. You'll be a great mentor who can manage time effectively and keep meaningful records
Communication:
o Participate in Staff and Client meetings as and when required.
o Comply with the instructions of all manager.
o Communicate with other Home colleagues and other relevant internal and external stakeholders.
Training & Development:
o Participate in the Bellavista Induction and continued learning and development as required.
o Maintain professional knowledge and competence
o Attend mandatory learning and development training days/courses, on or off site, as and when required
o Participate in relevant N/SVQ, Diploma (or any equivalent) training and learning to achieve required qualifications.
Health and Safety:
Report immediately to the Home Manager, or Person in Charge, any illness of an infectious nature or accident incurred by a Client, colleague, self or another.
Understand and ensure the implementation of the Home's Health and Safety, Infection Control and Hygiene policies, and Emergency and Fire procedures.
Report to the Home Manager, or the Handyperson, any faulty appliances, damaged furniture, equipment or any potential hazard.
Promote safe working practice within the Home.
Adhere to the Home's Disposal of Waste policy.
General:
Contributing to the safeguarding of adults by ensuring you are aware of your role in relation to the Home's Safeguarding Adult's Policy, taking steps to protects Residents from any form of abuse or neglect and use the appropriate reporting mechanisms to inform the Home's Management of any concerns.
Adhering to all new, and changes in Local and Central Government initiatives as and when they are implemented.
Promote and ensure the good reputation of the Home.
Ensure that all information of confidential nature gained in the course of duty is not divulged to third parties.
Notify the Home Manager, or the Person in Charge, as soon as possible of your inability to report for duty, and also on your return to work from all periods of absence.
Ensure the security of the Home is maintained at all times.
Adhere to all Company policies and procedures within the defined timescales.
Ensure all equipment is clean and well maintained.
Carry out any other tasks that may be reasonably assigned to you.
Only Direct Candidates & No Agencies Please