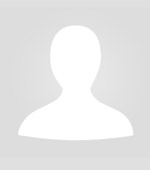 Bellavista Nursing Home – Barry CF62 8BB
Job Reference/Bellavista: BELLA/ SCA /251-21 SOC Code : 6146 Reporting to: Deputy Manager/ Home Manager Location : Bellavista Nursing Home Barry
Job Title : Senior Care Assistant
Job Reference/Bellavista: BELLA/ SCA /251-21
SOC Code : 6146
Reporting to: Deputy Manager/ Home Manager
Location : Bellavista Nursing Home Barry
As a Senior Care Assistant, you will be in charge of a shift of workers and will take responsibility for the smooth running of the service whilst they are on duty. You will respond to emergencies and provide guidance and support to Care Assistants under the supervision of qualified Nursing Staff. You will also participate in staff induction programmes as and when required, promote safe working practice at the Home and ensure that all commodities used in and around the Home are sensibly conserved by staff e.g. monitoring the usage of incontinence aids, wipes etc .
Main Responsibilities:
Ensure the highest possible levels of care are maintained by supporting / assisting residents, when required, with all aspects of daily living.
Support training and supervision of junior and new Staff Members in all aspects of their work in the Home, under the supervision of senior Staff Members.
Promote mental and physical activities for residents through the key worker system: by talking to them, taking them out and sharing with them in activities such as reading, writing, hobbies and recreations.
Help with the completion of Plans of Care for residents, new residents and help with resident reviews.
Help to control the issue of drugs for which the Home has taken responsibility, to maintain the necessary records and to ensure the accuracy and reliability of the systems for administering medication.
Assist residents in all aspects of their care needs (e.g. physical, emotional and spiritual). Provide supervision and attention when needed, ensuring residents retain their comfort and dignity.
Pay particular attention to assisting residents who have limited mobility, or physical / learning difficulties making the best use of aids provided.
Closely monitor residents who may be confused and/or who have behavioural problems.
Assist in the promotion of Continence.
Assist in the delivery of care for residents who are dying or who have a progressive illness. Assist with Last Offices.
Complete, observe and review care planning needs for residents, and complete written daily records as instructed and in line with the Company's policies and procedures.
Assist in framework of social activities by interacting with residents and helping them continue with hobbies and activities in the Home.
Answer Nurse Call system, giving assistance as required. Answer the door and telephone appropriately. Respond accordingly, and pass on messages promptly.
Report on well-being of residents and liaise with GPs and Support Managers etc.
Carry out regular checks on residents at intervals determined by senior Staff Members.
Make Visitors feel welcome. Provide refreshments / assistance as and when required.
Make and change beds, ensuring that rooms are clean and tidy, and commodes are empty. Ensure the Home's resources are used appropriately.
Clean and maintain equipment used by residents / Relatives e.g. wheelchairs, hearing aids, spectacles etc. Ensure the Home is kept clean and tidy, in line with the Company's attention to detail philosophy.
If applicable, care for residents' clothing and rooms as named, and ensure that all clothing is recorded and clearly marked.
Ensure full privacy and dignity is maintained for the dying and the bereaved, in line with the Company's policies and procedures.
Assist residents who need help during meal times (be aware of swallowing difficulties, dietary requirements etc). Assist with serving of food / drinks as requested / required.
Escort residents travelling to and from the Home e.g. on social outings, hospital visits etc.
Practice maximum integrity in all dealings with residents' affairs, and avoid abuse of the privileged relationship that exists with residents.
Carry out supervision and induction of designated staff as required.
To complete NVQ 3 in care or the equivalent
Adhere to policies and procedures within the Home and the Trust.
Communication:
Participate in Staff and family meetings as and when required.
Comply with the instructions of all manager.
Communicate with other Home colleagues and other relevant internal and external stakeholders.
Training & Development:
Participate in the Bellavista Induction and continued learning and development as required.
Maintain professional knowledge and competence
Attend mandatory learning and development training days/courses, on or off site, as and when required
Health and Safety:
Report immediately to the Home Manager, or Person in Charge, any illness of an infectious nature or accident incurred by a Client, colleague, self or another.
Understand and ensure the implementation of the Home's Health and Safety, Infection Control and Hygiene policies, and Emergency and Fire procedures.
Report to the Home Manager, or the Handyperson, any faulty appliances, damaged furniture, equipment or any potential hazard.
Promote safe working practice within the Home.
Adhere to the Home's Disposal of Waste policy.
General:
Contributing to the safeguarding of adults by ensuring you are aware of your role in relation to the Home's Safeguarding Adult's Policy, taking steps to protects Residents from any form of abuse or neglect and use the appropriate reporting mechanisms to inform the Home's Management of any concerns.
Adhering to all new, and changes in Local and Central Government initiatives as and when they are implemented.
Promote and ensure the good reputation of the Home.
Ensure that all information of confidential nature gained in the course of duty is not divulged to third parties.
Notify the Home Manager, or the Person in Charge, as soon as possible of your inability to report for duty, and also on your return to work from all periods of absence.
Ensure the security of the Home is maintained at all times.
Adhere to all Company policies and procedures within the defined timescales.
Ensure all equipment is clean and well maintained.
Carry out any other tasks that may be reasonably assigned to you.
About the Home:
Bellavista Nursing Home aims to provide its service users with a secure, relaxed and homely environment in which their care, well-being and comfort are of prime importance. Good reputation for its friendly warm, caring and relaxed environment – "A home from Home".
Bellavista Nursing Home, we aim to provide its service users with a secure, relaxed and homely environment in which their care, well-being and comfort are of prime importance, we offer a homely, professional nursing, and Dementia friendly environment for people who want to retain a level of independence, but are unable to do so safely with in their own home. We want people to enjoy living with us and feedback and support from families help us to achieve that. We strive to preserve and maintain the dignity, privacy and individuality of everyone who chooses to live with us.
We offer consistent support, training and professional development and we look to ensure that our Nurses do what they love. There are also career development opportunities. If you have the aspiration, capability and dedication, we can give you the support and opportunities to help you achieve your career goals.
The duties in this job description are not exhaustive and may be altered at any time to reflect the changing needs of the Service.
Reference ID: BELLA/ SCA /251-21